U.S. Marshals Capture Justin Johnson, Suspect Wanted for 'Young Dolph' Murder
Seth Bruce, Deputy U.S. Marshal
Western District of Tennessee
Memphis, TN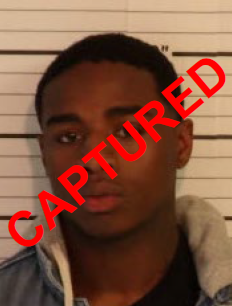 Memphis, TN – After a coordinated investigation by the U.S. Marshals Two Rivers Violent Fugitive Task Force and the Great Lakes Regional Fugitive Task Force, Justin Johnson was captured today around 3:00 p.m. (C.S.T.) in Indiana.
U.S. Marshal Tyreece Miller, Memphis Police Chief C.J. Davis, and Shelby County District Attorney General Amy Weirich will hold a joint press conference tomorrow, January 12, to provide more details.
The time and location of the press conference will be announced tomorrow morning.
Additional information about the U.S. Marshals Service can be found at https://www.usmarshals.gov.
####
America's First Federal Law Enforcement Agency