U.S. Marshals Ask Public's Help in Locating Austin Homicide Suspect Sought in Cyclist's Murder
Austin, TX – The U.S. Marshals Lone Star Fugitive Task Force is assisting with the fugitive investigation of an Austin woman wanted for a homicide that occurred May 11 in the 1700 block of Maple Avenue.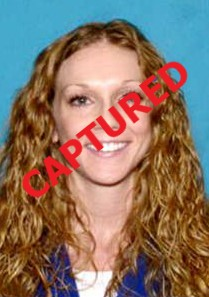 Austin police issued a homicide warrant May 17 for Kaitlin Marie Armstrong, 35, who is suspected of killing Anna Wilson, 25, a Vermont native who was in Austin for a race.
Police responding to a call at the East Austin residence discovered Wilson bleeding and unconscious from multiple gunshot wounds. They performed CPR on her, but she was pronounced dead at the scene.
The Austin Police Department requested assistance from the Lone Star Fugitive Task Force – Austin Division to locate and apprehend Armstrong, who is an Austin resident. Members of the Lone Star Fugitive Task Force are actively conducting a fugitive investigation and pursuing leads on the whereabouts of Armstrong.
Anyone with information on Armstrong's whereabouts is urged to contact the U.S. Marshals Service Communications Center at 1-800-336-0102 or submit a tip using the .
Tips may also be sent to the Capital Area Crime Stoppers at 1-800-893-8477.
Members of the Lone Star Fugitive Task Force in Austin:
Austin Police Department-Tactical Intelligence Unit
Georgetown and Round Rock Police Department's
Travis, Caldwell, Hays, Williamson, and Bastrop County Sheriff's Office's
Texas Attorney General's Office
Texas Department of Criminal Justice OIG
Texas Department of Public Safety
U.S. Immigration and Customs Enforcement
U.S. DHS/Homeland Security Investigations.
Additional information about the U.S. Marshals Service can be found at https://www.usmarshals.gov.
####
America's First Federal Law Enforcement Agency