U.S. Marshal Tyreece Miller Announces Sex Offender Compliance Operation Just Diligence
Seth Bruce, Deputy U.S. Marshal
Western District of Tennessee
Memphis, TN
Jackson, TN – The Jackson Police Department in cooperation with the United States Marshals Service conducted a compliance operation, Just Diligence, of 104 registered sex offender residing in Jackson, Tennessee on August 4, 2020. During that operation one offender was indicted and arrested for residing in the state after not reporting his move from Buffalo, New York. Four other offenders were found to be in violation and warrants were issued for their arrest. Three of those four have been arrested or surrendered to authorities. All other offenders checked during the operation were found to be in compliance.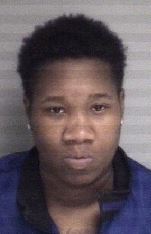 The Jackson Police Department and U.S. Marshals ask your assistance in locating the remaining absconder following Operation Just Diligence, Qasandra Dance. Dance is a registered sex offender for a conviction of Statutory Rape out of Gibson County Circuit court and is wanted by the Jackson Police Department and the U.S. Marshals for violation of the Sex Offender Registry. Anyone with information into her whereabouts is encouraged to call Crime Stoppers (731) 424-TIPS or the U.S. Marshals Service at (731) 427-4661.
The Gulf Coast Regional Fugitive Task Force (GCRFTF) has offices in Tennessee, Mississippi and Alabama. The West Tennessee office consists of Deputy U.S. Marshals, Investigators with the Jackson Police Department, Agents with the Tennessee Department of Correction, Investigators with the Memphis Police Department, the Shelby County Sheriff's Office and the Fayette County Sheriff's Office.
Additional information about the U.S. Marshals Service can be found at https://www.usmarshals.gov.
####
America's First Federal Law Enforcement Agency