MAJOR CASE: U.S. Marshals Offering up to $5K Reward for Info Leading to Capture of Capital Murder Suspect
Jarrid Lake, Deputy U.S. Marshal
Northern District of Indiana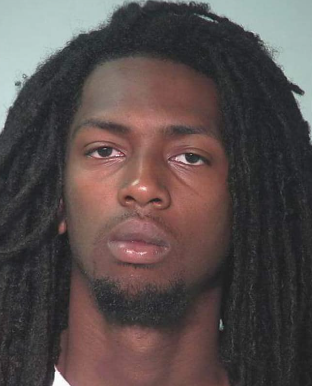 Washington, DC  – U.S. Marshals are offering up to $5,000 as a reward for information leading to the arrest of an Indiana man wanted for capital murder in Alabama.  
Joshua Smiley, 26, is the suspect in an August 2021 shooting death of a 30-year-old man on Amsterdam Street in Mobile.
Smiley is also wanted by the U.S. Marshals Service for a federal bond violation on a federal drug charge in Fort Wayne.
Smiley was convicted in 2019 for taking part in a 2018 fatal shooting in Fort Wayne and had been sentenced to five years in prison, with two years suspended.
Smiley is black, stands 6 feet 5 inches, and weighs approximately 170 pounds. He has black hair and brown eyes and tattoos on both arms.
Smiley may be in Mobile, Fort Wayne or Indianapolis. He is known to carry firearms and should be considered armed and dangerous. Anyone with information regarding Smiley's whereabouts is urged to contact the U.S. Marshals Service at 1-877-WANTED2 or use the USMS Tips App. Your information will be taken in strict confidence. Your anonymity is guaranteed.
Additional information about the U.S. Marshals Service can be found at https://www.usmarshals.gov.
####
America's First Federal Law Enforcement Agency