MAJOR CASE: U.S. Marshals Offer up to $10K Reward for Information Leading to Shooting Suspect's Arrest
Richard Upchurch, Chief Deputy U.S. Marshal
Northern District of Mississippi
Greenville, MS
Washington, DC – The U.S. Marshals in the Northern District of Mississippi and the Gulf Coast Regional Fugitive Task Force are offering a reward of up to $10,000 for information leading to the arrest of a man suspected in the shooting of a Mississippi Highway Patrol officer today on Highway 61 in Bolivar County.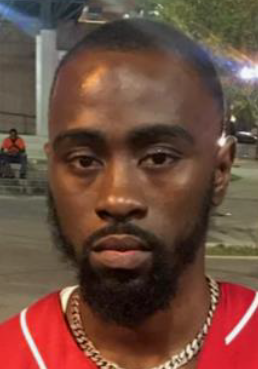 Stanley Self Jr., 24, had been stopped by the officer when he allegedly shot him twice in the arm and fled. The trooper's injuries were nonlife-threatening.
Self is a black man, stands 5 feet 9 inches and weighs approximately 165 pounds. He has brown eyes and black hair. He has a tattoo of a cross on his chest and a name on his right arm.
"The Mississippi Highway Patrol is an important partnering agency of the U.S. Marshals, and we wish the trooper a speedy recovery," said U.S. Marshal for the Northern District of Mississippi Danny McKittrick. "We hope the prospect of a reward will serve as an incentive for someone to come forward with credible information that helps us bring Mr. Self to justice."
Anyone with information on Self's current location is urged to contact the U.S. Marshals Service at 1-877-WANTED-2. Tips may be submitted via the USMS Tips App. Your information will be taken in strict confidence. Your anonymity is guaranteed.
Additional information about the U.S. Marshals Service can be found at https://www.usmarshals.gov.
####
America's First Federal Law Enforcement Agency