Ashtabula Cold Case From 1991 Brings 14-Year-Old's Story Back to Light
Alex Rutter, Supervisory Deputy U.S. Marshal
Northern District of Ohio
Toledo, OH
Cleveland, OH – The U.S. Marshals Service (USMS) and Ashtabula Police Department (APD), with the assistance of the National Center for Missing and Exploited Children (NCMEC), are trying to solve the mystery surrounding the disappearance of Donnell White Jr. White was reported as an endangered runaway to APD on August 10th, 1991. At the time of his disappearance, White was 14-years-old and living in the 900 block of W. 38th Street, Ashtabula, OH. There is conflicting information as to when he was last seen, however one of the last confirmed sightings was on a basketball court near his house several days before he was reported missing.
In 2020, detectives with APD renewed efforts to locate Donnell and enlisted the assistance of the U.S. Marshals Missing Child Unit. Since that time, investigators have followed up on leads and conducted interviews with witnesses from across the country. Donnell was primarily raised on the east side of Cleveland, in or around Warrensville Heights and North Randall, but was staying with his grandmother in Ashtabula at the time he went missing.
One of the challenges facing investigators is finding a good picture of Donnell. The photo published at the time of his disappearance was from several years earlier. Investigators are being told it's not the best likeness of him, however no one has provided police with a more accurate photo. His picture, along with an age progressed photo created by NCMEC, were distributed in hopes of developing leads.
"Cold cases have unique challenges, but present unique opportunities. Unfortunately, endangered runaways weren't investigated in 1991 as they are today. Records are difficult to find, potential witnesses may have moved or even passed away. On the other hand, we have people talking to investigators now who weren't willing in 1991 and that has helped ignite life into the case" says U.S. Marshal Pete Elliott.
The U.S. Marshals are offering a reward of up to $5,000 for information that helps solve the mystery of Donnell's disappearance. Tipsters can remain anonymous and are being asked to call the below listed numbers.
U.S. Marshals Senior Inspector Bill Boldin stated, "We've identified the people closest to Donnell at the time he went missing. We are encouraging them to come forward and speak up. This child deserves to have his story told and we will not stop until that happens."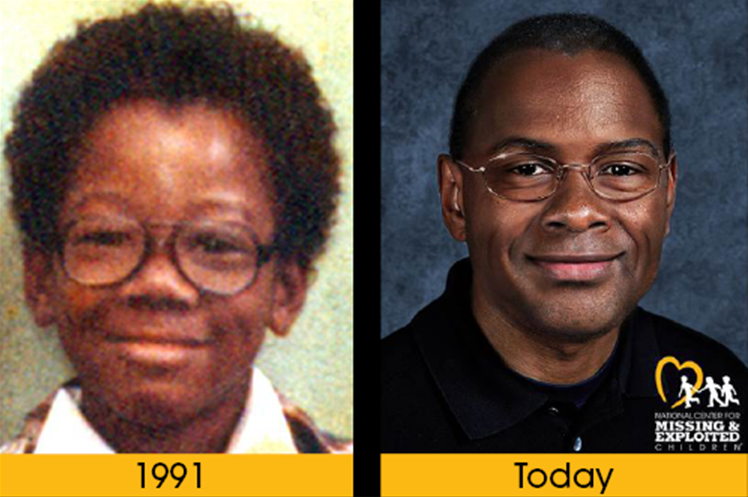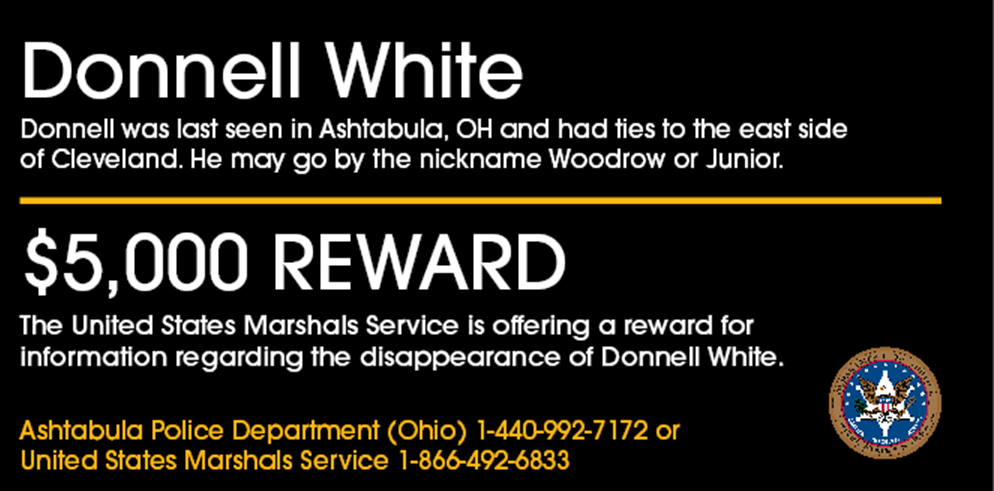 Anyone with information concerning a wanted fugitive can contact the Northern Ohio Violent Fugitive Task Force at 1-866-4WANTED (1-866-492-6833), or you can submit a USMS web tip. Reward money is available, and tipsters may remain anonymous. Follow the U.S. Marshals on Twitter @USMSCleveland.
Additional information about the U.S. Marshals Service can be found at https://www.usmarshals.gov.
####
America's First Federal Law Enforcement Agency