After a Day and a Half Manhunt, Belknap County Escaped Prisoner Back in Custody
Jeffrey White, Supervisory Deputy U.S. Marshal
District of New Hampshire
Concord, NH
Concord, NH – The US Marshals Service, along with the Belknap County Sheriff's Office is happy to announce the arrest of Belknap County escaped prisoner, Peter John Dibiaso.
Mr. Dibiaso had fled the Belknap County Jail Monday night after breaking through an unalarmed door and scaling a 10-foot fence to freedom. Dibiaso was being held at the Belknap County Jail in a pre-trial status on charges of being an armed career criminal, criminal threatening with a deadly weapon, stalking and operating a motor vehicle without a license.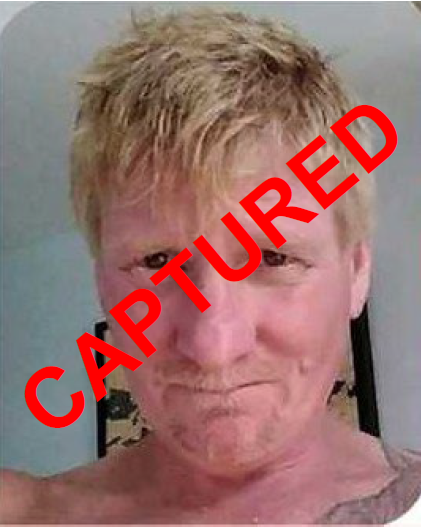 Dibiaso was able to flee Laconia in a vehicle that was recently reported stolen in the area. Dibiaso was located with this stolen vehicle in Corning, New York shortly after noontime, where he was arrested by members of the Corning (NY) Police Department without incident.
Dibiaso will be charged and held as a fugitive from justice in New York, based on the outstanding escape warrant out of Belknap County. Dibiaso could also face additional charges in New York for the stolen vehicle as well. 
The investigation into all facets of the escape is ongoing to determine if Dibiaso acted alone or with the assistance of someone else before, during or after the escape from the Belknap County Jail.
U.S. Marshal Nick Willard said, "I am proud of everyone who worked tirelessly on this case, from Belknap County, the U.S. Marshals and all of our local partners both here in NH and NY that made this quick arrest possible."  Willard continued, "Getting someone as dangerous as Mr. Dibiaso back into custody was our highest priority!"
Additional information about the U.S. Marshals Service can be found at https://www.usmarshals.gov.
####
America's First Federal Law Enforcement Agency