Robo-Cop Makes Marshals Service 15 Most Wanted List
Washington, D.C. - Raymond Abbott-Baerga, who escaped from a maximum security detention facility in Puerto Rico while awaiting sentencing on federal firearms violations, was added today to the U.S. Marshals Service (USMS) list of "15 Most Wanted" fugitives by Marshals Service Director John W. Marshall.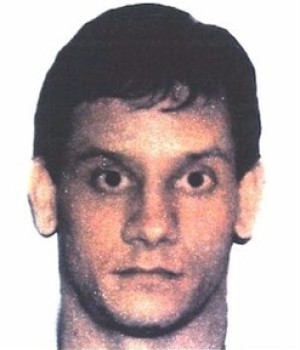 Abbott-Baerga, 38, used the alias Robo-Cop while smuggling weapons, such as AR-15's and other automatic rifles, out of Orlando, Florida and selling them in Puerto Rico. The weapons ultimately were being distributed to local gangs and drug cartels in Puerto Rico that had strong ties to groups in Colombia.
Abbott-Baerga was arrested in February 1992, by Bureau of Alcohol, Tobacco and Firearms agents who seized numerous firearms, ammunition, and firearm accessories while executing a search warrant on his suitcases as he traveled from Miami to Puerto Rico. He pled guilty to weapons smuggling in April 1992, and was scheduled to be sentenced in Federal court when he escaped, amid a hail of gunfire, from the maximum security penitentiary in Rio Piedras, Puerto Rico on July 3, 1992.
Director Marshall cautioned that "due to the violent nature of Abbott-Baerga's criminal background, he should be considered armed and quite dangerous." It is believed that Abbott-Baerga continues to be involved in the illegal trafficking of firearms.
Raymond Abbott-Baerga is a white male, born April 7, 1961, in Miami, Florida. He is 5'10" tall and weighs approximately 160 lbs. He has brown eyes and black hair and has slash marks (scars) on both wrists.
Anyone with information relating to this dangerous fugitive is asked to contact the nearest U.S. Marshals Service office, call USMS Headquarters at 800-336-0102, or submit a Web Tip.
The U.S. Marshals Service, established by Congress in 1789, is the nation's oldest Federal law enforcement agency. It continues to serve the nation through a variety of vital law enforcement activities including: protecting the federal judiciary, apprehending fugitives, prisoner custody and transportation, witness security, and asset forfeiture.
Additional information about the U.S. Marshals Service can be found at https://www.usmarshals.gov.
####
America's First Federal Law Enforcement Agency