Reputed Child Pornographer Makes 15 Most Wanted List
Washington, D.C. - David Benjamin Creamer, charged with distribution of child pornography, transportation of obscene materials, firearms violations, money laundering and income tax evasion, has been added to the United States Marshals Service "15 Most Wanted" fugitive list. Director John Marshall today announced the addition of Creamer, wanted in the District of Arizona since December 1997 for violating the terms of his pretrial release.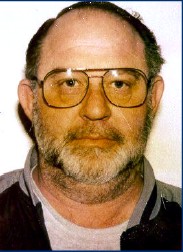 Investigation of Creamer, 53, began in 1993, focusing on the sales and distribution of CD-ROMs containing child pornography, obscenity and bestiality. The president and founder of the distribution company was Creamer. Between 1992 and 1995, he produced more than 100,000 diskettes for worldwide distribution. His company grossed more than $2.3 million in sales from 1994-95.
"Every time he sent out a new disk, those children were being exploited again," said Supervisory Deputy Marshal Rick Lovelace, District of Arizona (Tucson sub-office). Lovelace leads the investigation to find Creamer.
In September 1995, a search warrant executed by the U.S. Customs Service, Internal Revenue Service and the Tucson (Ariz.) Police Department at an office and two airplane hangars leased by Creamer turned up many valuable items, allegedly purchased with the proceeds of his illegal business dealings. Items seized included 70 firearms, 80,000 rounds of ammunition and $120,000 in U.S. currency. U.S. Customs Service also seized a Cessna aircraft, two automobiles, two trailers, a 19-foot Larson Runabout boat and seven acres of land in Pima County, Ariz.
"He was living in a section of Tucson where people don't have garages. They have airplane hangars," said Lovelace.
In June 1997, a federal grand jury in Arizona indicted Creamer on 23 counts of criminal activity. He was arrested, arraigned and released on bond that same month. A trial date was set for March 1998, but he failed to report to Pretrial Services in December 1997. He has been on the lam since then.
"He'll probably assume a new life, doing what he has done before in another part of the country," said Lovelace.
Anyone with information is urged to contact the nearest USMS District Office, call the U.S. Marshals Service Communications Center at 1-800-336-0102, or submit a tip using USMS Tips.
Additional information about the U.S. Marshals Service can be found at https://www.usmarshals.gov.
####
America's First Federal Law Enforcement Agency