Name

Northern District of Texas
District Office Contact
Dallas - District Headquarters
Phone: (214) 767-0836
Fax: (214) 767-4974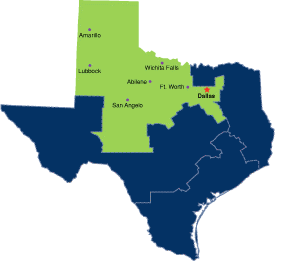 Name
Northern District of Texas
Richard E. Taylor, Jr.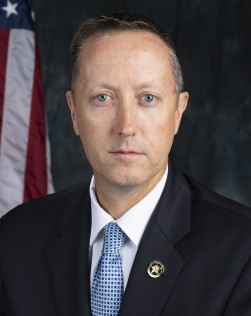 As the U.S. Marshal, he serves as the Chief Executive Officer responsible for all administrative and operational aspects for the U.S. Marshals Service (USMS) in a district comprised of 100 counties, spanning more than 96,000 square miles, and a population of approximately eight million.
District Task Force Contact
North Texas Fugitive Task Force

Phone: (972) 595-5450

Fax: (972) 595-5490
County
Aransas, Austin, Bee, Brazoria, Brazos, Brooks, Calhoun, Cameron, Chambers, Colorado, De Witt, Duval, Fayette, Fort Bend, Galveston, Goliad, Grimes, Harris, Hidalgo, Jackson, Jim Hogg, Jim Wells, Kennedy, Kleberg, La Salle, Lavaca, Live Oak, Madison, Matagorda, McMullen, Montgomery, Nueces, Refugio, San Jacinto, San Patricio, Starr, Victoria, Walker, Waller, Webb, Wharton, Willacy, Zapata
Court: in Dallas, Abilene, Amarillo, Fort Worth, Lubbock, San Angelo, Wichita Falls
Profiled Fugitives
There is no fugitive information available for this district.
The policies and procedures of the various U.S. Marshals Service District Offices found on this website may vary depending on local rules, local needs, and legal and policy interpretations. These policies and procedures, and any variations among District Offices, are not intended to, do not, and may not be relied upon to create any rights, substantive or procedural, enforceable at law by any party or person in any matter civil or criminal. Nor are any limitations thereby placed on otherwise lawful U.S. Marshals Service prerogatives.