Name

Eastern District of Kentucky
District Office Contact
Lexington - District Headquarters
Phone: (859) 233-2513
Fax: (859) 233-2517
Ashland
Phone: (606) 329-2587
Fax: (606) 329-2559
Covington
Phone: (859) 392-7918
Fax: (859) 329-7924
Frankfort
Phone: (502) 223-5608
Fax: (502) 223-2745
London
Phone: (606) 864-6993
Fax: (606) 878-9310
Pikeville
Phone: (606) 437-6524
Fax: (606) 432-8457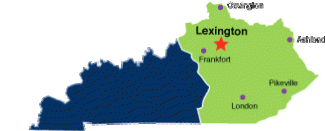 Name
Eastern District of Kentucky
Norman Euell Arflack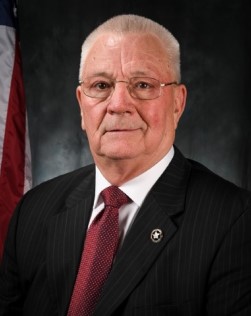 Marshal Arflack has enjoyed a long and distinguished career in senior managerial positions in law enforcement, the United States Army and civilian occupations. Just prior to his appointment in the Marshal's Service, he served as the Commissioner of the Kentucky Department of Veterans Affairs, having been appointed to that position in April of 2016 by Governor Matthew G. Bevin. In recognition of his vast law enforcement experience gained during his 23 year career with the Kentucky State Police, Marshal Arflack was appointed Secretary of the Justice and Public Safety Cabinet by Governor Ernie Fletcher in 2003.
District Task Force Contact
Central Kentucky Fugitive Task Force
County
Anderson, Bath, Bell, Boone, Bourbon, Boyd, Boyle, Bracken, Breathitt, Campbell, Carroll, Carter, Clark, Clay, Elliott, Estill, Fayette, Fleming, Floyd, Franklin, Gallatin, Garrard, Grant, Greenup, Harlan, Harrison, Henry, Jackson, Jessamine, Johnson, Kenton, Knott, Knox, Laurel, Lawrence, Lee, Leslie, Letcher, Lewis, Lincoln, McCreary, Madison, Magoffin, Martin, Mason, Menifee, Mercer, Montgomery, Morgan, Nicholas, Owen, Owsley, Pendleton, Perry, Pike, Powell, Pulaski, Robertson, Rockcastle, Rowan, Scott, Shelby, Trimble, Wayne, Whitley, Wolfe, Woodford
Court: in Lexington, Frankfort, Covington, London, Ashland, and Pikeville.
Profiled Fugitives
There is no fugitive information available for this district.
The policies and procedures of the various U.S. Marshals Service District Offices found on this website may vary depending on local rules, local needs, and legal and policy interpretations. These policies and procedures, and any variations among District Offices, are not intended to, do not, and may not be relied upon to create any rights, substantive or procedural, enforceable at law by any party or person in any matter civil or criminal. Nor are any limitations thereby placed on otherwise lawful U.S. Marshals Service prerogatives.