District Office Contact
Billings - District Headquarters
Phone: (406) 247-7030
Great Falls Office
Phone: (406) 453-7597
Missoula Office
Phone: (406) 329-3625
Helena Office
Phone: (406) 329-3625
Butte Office
Phone: (406) 247-7030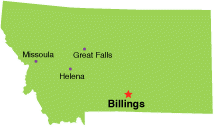 Rodney D. Ostermiller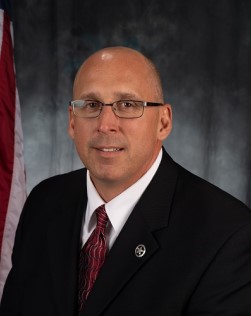 As the United States Marshal for the state of Montana, Ostermiller oversees all operational and administrative activities to include but not limited to; judicial security, fugitive operations, tactical operations, prisoner operations, asset forfeiture, financial management, and a number of other mission related functions. Marshal Ostermiller began his career with the U.S. Marshals Service in 1991 as a Special Deputy United States Marshal and was subsequently appointed to be a Deputy United States Marshal in 1992 in the District of Montana.
District Task Force Contact
Montana Violent Offender Task Force

Purpose: The Montana Violent Offender Task Force was established in January 2005 with a stated mission to apprehend persons wanted for felony crimes with a focus on violent offenders. Task force operations began in the Billings office and have since expanded to include the offices in Missoula and Great Falls. Task force officers cleared over 2,500 felony cases in the first five years.

Ninety-seven percent of those cases were cleared within the first sixty days after the warrant had been received. In 2008 and 2009, task force officers set new records for cases cleared. They cleared 635 cases in 2009. The task force officers have apprehended fugitives all across Montana, in several other states, and in other nations.

Participants:

U.S. Marshals Service (USMS)
Yellowstone County Sheriffs Office
Billings Police Department
Montana Department of Corrections Probation
Parole Division
U.S. Attorneys Office
County
Montana constitutes one judicial district. It varies geographically with flat areas and moderate terrain in the central and eastern parts of the state, and aggressive rocky mountains in the west.
Court: in Billings, Butte, Glasgow, Great Falls, Havre, Helena, Kalispell, Lewistown, Livingston, Miles City, Missoula
Profiled Fugitives
If you have information on any fugitives, please call 1-888-869-4589. (24 Hour Tip Line)
The policies and procedures of the various U.S. Marshals Service District Offices found on this website may vary depending on local rules, local needs, and legal and policy interpretations. These policies and procedures, and any variations among District Offices, are not intended to, do not, and may not be relied upon to create any rights, substantive or procedural, enforceable at law by any party or person in any matter civil or criminal. Nor are any limitations thereby placed on otherwise lawful U.S. Marshals Service prerogatives.