David L. Lyons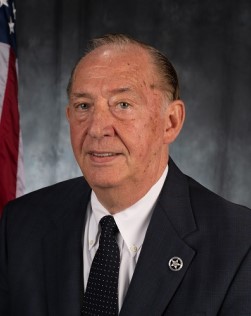 David L. Lyons serves as the United States Marshal for the Southern District of Georgia. He was appointed by President Donald J. Trump in May, 2018.
The Southern District of Georgia covers 43 counties in Southern Georgia and provides support for three active Federal Courthouses (Savannah, Augusta and Brunswick) and three inactive courthouses (Dublin, Waycross and Statesboro).
Marshal Lyons previously served as Chief of Police in Garden City, GA, a position he held for 16 years. While serving as Garden City Police Chief, Marshal Lyons was appointed to the Criminal Justice Coordinating Council and was elected to the Executive Board of the Georgia Association of Chiefs of Police. He was sworn in as President of the association in 2013. He also served 2 terms on the Georgia Peace Officers Standards and Training Council (POST). In 2016, Marshal Lyons was selected as Chief of the Year by the Georgia Association of Chiefs of Police. Marshal Lyons retired from Garden City in December, 2017.
Before his service as the Garden City Police Chief, Marshal Lyons served as Chief in Zebulon, Georgia and Woodstock, Georgia. Before moving to Georgia, Marshal Lyons served a combined 22 years in the United States Navy and Army. He retired from the Army in 1993 at Fort Bragg, North Carolina.
Marshal Lyons holds a Bachelors of Science in human services, a Masters of Arts in business management, and a law degree. He is a graduate of the FBI National Academy and the Criminal Investigations (1811) Course at Federal Law Enforcement Training Center.