David M. Singer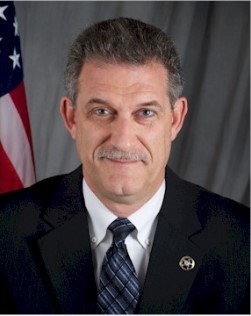 David M. Singer, was sworn in on October 28, 2010 to be the U.S. Marshal for the Central District of California.
David Singer, 54, served in the U.S. Air Force for four years before beginning his law enforcement career at the Signal Hill Police Department in 1979. He served here for the next 21 years, five of them as the Chief of Police. He went on to serve as the Chief of Police of the Whittier California Police Department in 2001.
Mr. Singer was the chair of LA IMPACT, the Los Angeles countywide drug task force, and the past president of the Los Angeles County Police Chiefs' Association.
He graduated from California State University Long Beach with a Bachelors Degree in Criminal Justice and a Masters Degree in Public Administration and is also a graduate of the FBI National Academy.