Daniel C. Mosteller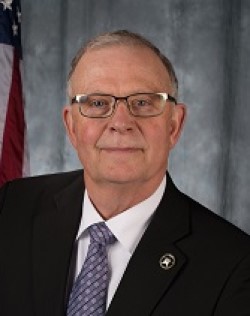 Daniel C. Mosteller was nominated by President Donald J. Trump to serve as the United States Marshal for the District of South Dakota. He was confirmed by the United States Senate March 7, 2018 and sworn in April 27, 2018.
As Marshal, Mosteller is responsible for U.S. Marshals Service operations in the District's 66 counties and 9 federally recognized Indian reservations, the most of any state, encompassing over 77,116 square miles of land. He is responsible for overseeing daily operations of the District's four offices, located in: Sioux Falls (District headquarters), Pierre, Rapid City, and Aberdeen. Additionally, he guides the operation of three fugitive task forces, production of federal prisoners in federal court proceedings, transportation of federal prisoners between detention facilities, and provides security to the federal judiciary, and maintains responsibility for the investigation of non-compliant sex offenders and other criminal offenses, among other duties.
The Marshals Service in the District of South Dakota has a proud history of service within Indian Country, a unique mission within the Marshals Service, and maintains close working relationships with its Bureau of Indian Affairs and tribal partners.
Prior to his appointment, Marshal Mosteller retired as the Superintendent of the South Dakota Highway Patrol, a position he held from 2003 to 2010, after 27 years of service. Following his retirement from the South Dakota Highway Patrol, Marshal Mosteller served as the law enforcement coordinator for the U.S. Attorney's Office in the District of South Dakota and also worked in a security role for the South Dakota State Legislature.
Marshal Mosteller graduated from the University of South Dakota with a Bachelor's Degree in Earth Science and minor in Criminal Justice.