Stephen D. Lynn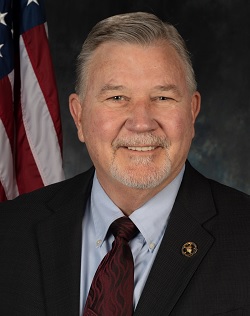 The Honorable Stephen D. Lynn was nominated by President Joseph R. Biden, Jr., confirmed by the United States Senate, and appointed on October 5, 2022, to serve as the United States Marshal (USM) for the Middle District of Georgia.
USM Lynn began his law enforcement career in the United States Army Military Police in 1977. Following his Honorable Discharge in 1980, and time as a full-time college student, USM Lynn joined the Warner Robins Police Department in Georgia in 1981 and rose through the ranks, eventually retiring as a Captain in 2007. He was a member of the Command Staff for 14 years, commanding both the Criminal Investigation Division and Strategic Services.
In 2007, USM Lynn became an employee of the State of Georgia as an investigator for the Houston Judicial Circuit District Attorney's Office. He left this position in 2013 to accept an appointment as the Chief of Police for the City of Perry, Georgia, where he served until his nomination for USM.
USM Lynn is a life member of both the Georgia Association of Chiefs of Police and the International Association of Chiefs of Police (IACP). Prior to his confirmation as USM, he served on the Georgia Peace Officer Standards and Training Advisory Council and the IACP Homeland Security Committee.
USM Lynn has a long history of community involvement through Civitan International, Habitat for Humanity, and Rotary International. He is an alumnus of Georgia College and State University in Milledgeville, where he received his Bachelor of Science in Political Science in 1984, and his Master of Public Administration in 1996.